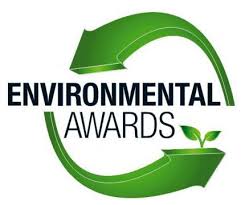 Please join us for our 1st Annual Environmental Awards Reception!

With all the threats to the environment at the current time, we think it's time to focus on the good and recognize achievement and excellence in environmental protection in our region.
Please join us on Tuesday October 9th for our first annual fundraising reception when we recognize environmental excellence in Northeastern Illinois.
2018 Awards
Lifetime Achievement Award: George Ranney
Recognition of Retiring Illinois General Assembly Environmental Champions:
Hon. Illinois State Representative, Scott Drury

Hon. Former Illinois State Representative, Elaine Nekritz

Hon. lllinois State Representative, Carol Sente

Hon Illinois State Representative, Barbara Wheeler
Illinois General Assembly Environmental Champion:
Honorable Illinois State Senator, Melinda Bush
Awards in recognition of environmental excellence in Northeastern IL
Appetizers, drinks and desserts will be served.
Midwest Sustainability Group is a 501(c)3 not for profit charity. All ticket purchases and donations are tax deductible.